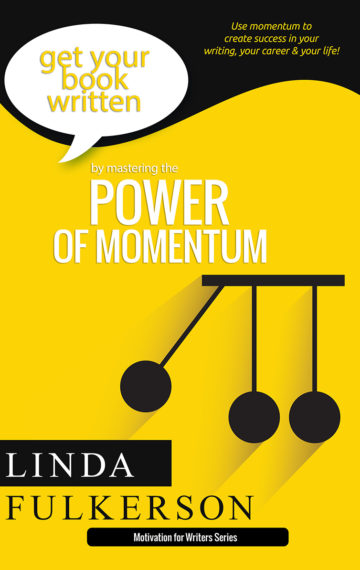 $8.95
Publisher:

CreateSpace

ISBN:

1523686405

Published:

February 1, 2016
Paperback Edition
Kindle Edition
Use momentum to create success in your writing, your career, and your life!
Have you tapped into the power of momentum? If not, why?
Do you ever feel "stuck"? Like most writers, you have goals and aspirations. You have dreams. You have wants. You may even be working hard to attain them. The problem is, you still can get stuck at times.
Do you feel as though you're just spinning your wheels and aren't progressing toward the writing career you'd hoped for?
You're not alone! This is much more common than it should be. You need something. Something that will get you unstuck and prevent you from ever getting stuck again.
That something is MOMENTUM. And this book will show you how to get it! If you're ready to start building momentum in not just your writing career, but your life, then this book was written for you.