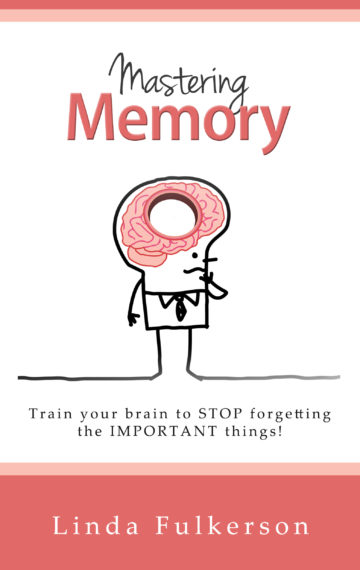 $6.49
Publisher:

CreateSpace

ISBN:

1518638724

Published:

October 14, 2015
Paperback Edition
Kindle Edition
Train your brain to stop forgetting the important things!
We live in a society where cognitive functions are highly regarded and even the least little fear that we're "losing it" is cause for alarm. Misplacing your keys or not having instant recall of someone's name is no longer considered being "absent-minded," but a symptom of something much more threatening.
Greater fear about memory loss has led to much more public awareness of dementia, Alzheimer's disease, and a growing concern about how to keep our brains functioning at their top levels far into old age.
This eBook is designed to help you overcome your fear of losing your memory and put you in control of your brain and how it operates.
Hopefully, you'll gain a new knowledge and make a plan about what you're going to do to keep your brain functioning at its ultimate height. The techniques contained in this guide should put you at ease about your memory and put you on the right path of preserving it — for a lifetime.
The techniques discussed in this eBook can help train your brain to be at its healthiest and most active — helping you preserve your memory skills.