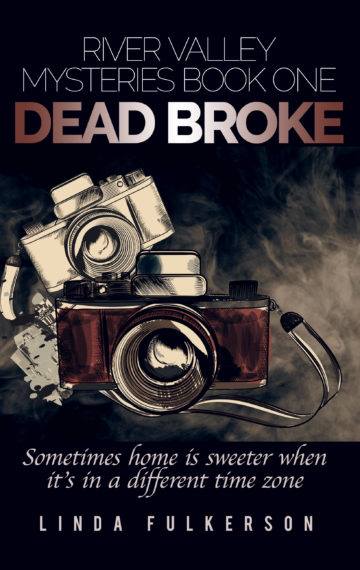 $11.99
Publisher:

CreateSpace

Available in:

Paperback, Kindle

ISBN:

153513285X

Published:

July 6, 2016
Paperback Edition
Kindle Edition
Sometimes home is sweeter when it's in a different time zone . . .
Phoenix-based sports photographer Andrea "Andy" Warren's faith has dipped to the same depths of her checkbook balance. She receives a phone call that compels her to return to the Arkansas hometown she renounced. While there, she hopes to avoid her ex-fiance', her meddling mother, and the local sheriff.
Upon arrival, she learns the "never-changing" town has changed. A handsome stranger has arrived, a festival is coming, and someone she needs is dead.
When her estranged brother is charged with the crime, he begs Andy to find the true killer. Will Andy find the murderer? Or become the next victim? Can she release the past and embrace the future?
DEAD BROKE is Book One of the River Valley Mysteries Series.